Supremacy 2023 – Raw Resurgence
General info
Supremacy – Raw Resurgence will take place on the 30th of September 2023 in the Brabanthallen in 's-Hertogenbosch, The Netherlands from 01:00 PM till 11:00 PM. The doors will be opened until 08:00 PM.
Tickets
Supremacy 2023 is completely sold out!
Facebook event
Act of Rage pres. ///ENTOURAGE
Adjuzt presents NXTGEN
Barber LIVE
Bloodlust LIVE
Cryex LIVE
D-Sturb LIVE
Deluzion presents Paranoid
Killshot LIVE
Level One presents Reversed Reality
Physika
Rebelion presents Overdose
Rejecta presents Chromium Key
Sickmode & Mish pres. RAVE LOVE
Sub Zero Project presents P̶S̶Y̶C̶H̶O̶D̶E̶L̶I̶C̶ BAD TRIP LIVE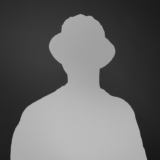 The Purge NEW LIVE EXPERIENCE
Unresolved presents RED BLOOD LIVE
Warface presents Rest in Pieces
Zyon
Nolz
I didn't receive my ticket(s) or lost them, what to do?
Tickets will be sent to your email address right after you completed the payment. Didn't receive them or lost them? Go to paylogic.nl/tickets, enter your email address and you will receive your tickets again.
You can also download your tickets in your Paylogic profile. Log in over here. Can't find your tickets in your Paylogic profile either? You might have used a wrong email address or made a typo. Please contact Paylogic customerservice so they can change this.
I used a wrong email address, can this be changed?
I think it was totally insane. Your show was absolutely mindblowing and the sets of the DJs were fitting perfectly to it. Next year I will be back and bring all of my friends with me! Thank you!
I just love it, one of the best festivals in my opinion!
My all time favorite event, love the concept of 30-minute sets, great lineup with a lot of live acts, the atmosphere and overall high quality!
The BEST Indoor festival in this world!
I really like the concept of 30 minute and special sets. Not many other festivals have it. It is what makes Supremacy special and a good event. Keep going.
Its a great festival, which i'll visit in the future again.
Was a banging event with an amazing line up!
One of the best events I've done ever, 10/10!