The next edition of Free Festival will take place on the 2nd of July 2022 at the Almere Strand. 4 harder styles areas, a massive line-up of leading artists and thousands of like-minded fanatics. Save the date and keep an eye on freefestival.nl for more information!
Tickets
Tickets for Free Festival 2022 are sold out!
Angerfist Live
Mad Dog
D-Fence LIVE
DRS
Nosferatu
Drokz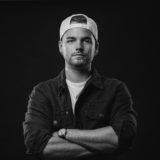 Never Surrender
GridKiller
Unfused
Alee
Radical Redemption
Warface
D-Sturb
Act of Rage
Rooler
E-Force
Bloodlust
Physika
Deluzion
Voidax
Hydra
Tha Watcher
The Darkraver
Mental Theo
Evil Activities
Bass-D with MC Den=
Zany
Luna
Vince
Dr. Z-Vago
MC Ruffian
Spitnoise
F.Noize
Cryogenic
Barber
Dimitri K
Andy the Core
Bulletproof
Major Conspiracy
Unproven
Trespassed
Juliëx
Republic
Manifest Destiny
MC Syco
I didn't receive my ticket(s) or lost them, what to do?
Tickets will be sent to your email address right after you completed the payment. Didn't receive them or lost them? Go to paylogic.nl/tickets, enter your email address and you will receive your tickets again.
You can also download your tickets in your Paylogic profile. Log in over here. Can't find your tickets in your Paylogic profile either? You might have used a wrong email address or made a typo. Please contact Paylogic customerservice so they can change this.
I used a wrong email address, can this be changed?