New date Dominator Festival
For more information, check the FAQ at dominatorfestival.nl/faq.
See you at worlds biggest hardcore festival on the 16th of July 2022 in Eersel. Sign up to the newsletter to receive all updates such as start ticket sales, line-up, timetable and more.
Dominator Camping
We proudly expand our territories with the official Dominator Camping!
Travel packages
Next to a stay at the camping, you can also book your travel packages.
Ticket sales
Dominator Festival 2022 is SOLD OUT!
Tickets
Regular ticket: €74,00 ex fee
Camping package (bring your own tent): €104,00 ex fee
Locker (small): €8,00 ex fee
Locker (big): €10,00 ex fee
Shuttle bus ticket: €10,00 ex fee
Parking ticket Saturday: €15,00 ex fee
Parking ticket Camping: €25,00 ex fee
Ticket personalization
Tickets for Dominator Festival 2022 need to be personalized. In case you have ordered multiple tickets, it's necessary to personalize every ticket per visitor. Personalizing the other tickets within your order is possible by login in to your account (or by creating one if you haven't already). You are able to claim 1 ticket per account. Once everyone within your order has claimed his or her ticket, the main buyer will receive all tickets via email. If this is still not working, you can best contact Paylogic Support.
You can personalize your tickets from the 2nd of March at 12:00 PM CET. 
Tha Playah
Nosferatu 'millennium hardcore set'
Scarphase
Bass-D 'early hardcore set'
Barber
Tha Watcher
Angerfist Live
Miss K8 – Eclipse Album Showcase
Sefa
N-Vitral Live
Partyraiser
Paul Elstak
Mad Dog
Evil Activities
Tha Playah
D-Fence LIVE
Nosferatu 'Album Showcase'
Spitnoise
AniMe
Broken Minds Live
GridKiller
Tha Watcher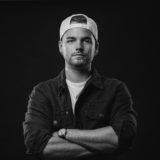 Never Surrender
Ophidian
The Satan
Lady Dammage
Irradiate
Major Conspiracy
Restrained
Hysta
I:Gor
Negative A
Juliëx
Access One
Unfused
Alee
Radical Redemption
Warface
D-Sturb
Rebelion
Act of Rage
Rooler
Rejecta
E-Force
Crypsis 'Classic Statement'
Killshot
Physika
Deluzion
Nolz
DRS
Cryogenic
F.Noize
Dimitri K
Trespassed
Bulletproof
Barber
Unproven
Andy the Core
Dither
The DJ Producer
MC RG
Billx
Radium
The SpeedFreak
Maissouille
Floxytek
Le Bask
The Braindrillerz
Rayvolt
Crypton
Vertex
MC No-ID
Drokz
Akira
Axe Gabba Murda Mob
The Destroyer Live
HKV Live
Thrasher
Tripped
Detest
Speedfolter
Neks
Bruhze
MC Mike Redman
Venue

E3 Strand

Street

Postal code

City

Eersel
Array